Recently, I was able to fire some nosey questions at prolific author Joe Vasicek. Here are the results …
Pete: Let's start with the tough one. Best scifi movie or TV series of all time?
Joe: Without a doubt, the best sci-fi movie of all time is Galaxy Quest. It's not only my favorite Star Trek movie, it's my all-time favorite movie, period.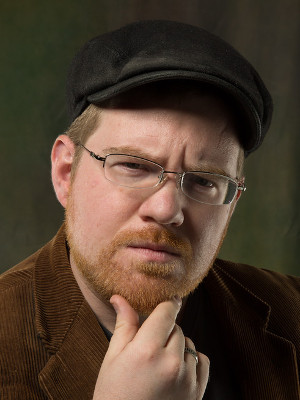 Pete: ("Star Trek" movie. Interesting, haha).
What's a food you detest?
Joe: The grossest thing I ever ate was probably baloot. I was a guest in a Filipino home in California, and to be polite, I ate three of them. Fortunately, it was the young baloot, not the 21-day old stuff. Look it up at your own peril.

Pete: Yeah, I was going to put a photo of that in here. After looking at a few, I think I'll leave the photos out. Looks nasty.
You've been at the writing game for a long time now. What helps keep it fresh (and your books fresh)?
Joe: I've found that taking some time off from my novel WIPs to write short stories can help to keep things fresh and refill the creative well. Also, it's important to keep reading in your genre. My resolution for this year is to read or DNF all of the Hugo and Nebula award-winning books, and I'm currently about 28 books away from achieving that goal. After that, my plan is to read/DNF all of the Dragons
Pete: If there was a major theme running through your books, what would it be?
Joe: People do best when they are free.
Pete: Oo, I like that a lot. So, where are your books headed next?
Joe: I'm currently working on short stories, but this summer I hope to write the sequel to Star Wanderers. Finishing that trilogy is my top priority right now, but in between novel releases, I typically release one or two short stories a month. All of my short story singles are free, but I only keep them up for a limited time before taking them down and bundling them into collections. My fourth short story collection is currently up for preorder.
Pete: I'll put links to those below. There may be up and coming or aspiring authors reading this. Do you have either a book recommendation for them or a writing prompt for them?
Joe: What you read matters less than that you read a lot, and read widely. Read all the greats in your genre and understand what makes them great (or overrated). As far as writing advice goes, keep in mind that some of the best advice and some of the worst advice comes from the same people. Figure out what works for you and ignore the rest.
Pete: Sage advice. Thanks so much, Joe. We appreciate your time!
***
Find Joe's books here (including his short story collections and Star Wanderers)
Sign up for Joe's email updates and receive an ebook gratis as a thank you gift.
More chats with authors: