Great characters make great drama, great fantasy, great adventure.
So where does the writer draw them from? For me, it's from one of two places:
1.Copying them from other works of fiction.
This is — as I'm sure you'd expect me to say — not a good idea. And yet, how often do we see Indiana Jones and Bridget Jones dressed up in a different costume and given a different name? How often do we see cliches such as the expendable yet funny African American repeated over and over? This is, I believe, often unintentional; the writer simply saw a character they loved and reproduced it. Lazy writing.
2.Drawing them from one's own inner world.
The characters I love creating are usually subconscious in origin but occasionally conscious.
The subconscious come from the real-world people/behaviours that make me angry (usually the abuse of power in some form); combinations of my own philosophies/flaws/strengths/aspirations; ideas I'd like to explore.
The conscious ones: I find myself more and more attempting to stretch myself. Say I want to write a story about a swordsman. I've done it. Thousands of other writers have done it. It's a well-used character/type. But dammit, I have a good idea for a story about a swordsman. So rather than reinvent a Kurasawa or Martin character, I will try to find some points of difference for mine. He may have diabetes (though it wouldn't be thought of as such back then). This will drive certain behaviour, create inner and outer conflict, create need in his routine. He may also have lost something he wants to get back — another common trope. Well, this time, how about I don't make it his wife, or his son, or his magical item? What if it's his horse? No wait. What if it's his dog?! He loves that damn attack dog that the raiders stole. It's not just great breeding stock; it saved his life as a boy; it's his best friend. You'll see, already, just by tweaking some things about him, I've created lots of scope for a deep emotional story. … And what if I made him a her? Or transgender?
Your characters.
Try it. Pick a character and tweak them. Make em different. See what you come up with.
***
More? Try…
Sleeper Protocol is a fun and fascinating sci-fi adventure set in future America and future Australia. My review can be found here. I caught up recently with the author, Kevin Ikenberry, and fired some questions at him about writing, about himself and about his debut novel…
Pete: What are the origins of Sleeper Protocol?
Kevin: I first wrote Sleeper Protocol as a short story entitled "Walkabout." It was about 8,000 words and focused on a particularly dystopian scene where my characters "leave" civilization and enter the frontier that's become the central United States. When I sat down to outline the book, I crafted an opening where the protagonist wakes up on the shores of Sydney Harbor at a place called Mrs. McQuarrie's Chair. I spent three and a half weeks in Australia when I was seventeen and I tell people all the time that I left a piece of my heart there.
Having this book begin and end in Australia just felt right, so to speak. As for experiences, there are a ton of them in this book that I've tried to write in. Living in Colorado and hiking frequently gave rise to a lot of the narrative. Near the end, the action takes place in Tennessee where I call home (even after not living there in almost twenty-five years.). Where the culmination of the journey comes together is at my family's "ancestral" home. We call it "The Farm"and I remember tearing up the first time I wrote that scene and the following one as well.
The concept of him piecing together his memory from experiences is the critical element to the story – so bringing a lot of my own experiences into his point of view was challenging, but a lot of fun.
Pete: Why are you a writer?
Kevin: I can tell you that I am not one of those folks who say they wanted to be a writer their whole life. I wanted (and still would go tomorrow!) to be an astronaut. My decision to start writing science fiction in 2009 came, in large part, from my extensive background in space science education. Through teaching, I've been able to share my love for space with kids of all ages. Writing science fiction seems like a natural progression of that love. The idea that I could write stories and potentially novels seemed very far out there when I started, but now I know that I enjoy telling stories and I can't see not writing. When I first had a character start talking to me, I had no idea what to do other than start to write. With the help of a great instructor, I found great friends and mentors as I delved into writing. I'm glad that I did.
Pete: What was the greatest hurdle to overcome in completing this project?
Kevin: I finished the original first draft of Sleeper Protocol in mid 2013 and decided to let it sit in the drawer for a few months before I went back to the manuscript. After a rewrite pass in September 2013, I decided to focus on a couple of other projects with the intent that I would return to Sleeper Protocol in March for a final polish and submittal. That's when life got in the way.
In February 2014, I nearly died from an infection that attacked the skin on my right leg, shut down my kidneys, and put my heart in serious condition. After ten days in the hospital, I went home for a prolonged at-home care period. This should have been a blessing – a writer always wants more time to write and I had all I could handle. The problem was that I couldn't write. I could barely do anything besides look out the window and try to come to grips with what had happened. After a couple of weeks, I reached out to Clarkesworld editor Neil Clarke who survived a massive heart attack three and a half years ago. Neil's friendship and advice helped me get back to writing. In May of 2014, I started that final polish on Sleeper Protocol for submittal. Without Neil's counsel and my team of beta readers, I might not have been able to make that happen.
Pete: As a writer, with a full time job and a family, how do you manage to get the work done?
Kevin: In all honesty, there are a lot of late nights. Being a night owl when it comes to writing is a good thing. After our kids go to bed, I have the chance to work on my writing. Some times are better than others, but it's just a question of dedication. There are so many people who say "I could write a book if I just had time." My response to them is to get busy writing. The only way I'm able to tell stories is to sit down and get them out of my head. It's a question of dedication and discipline. If the story matters that much to you, you'll find a way to get it down on paper or into the computer. That's what I focus on. If you really want to do something, nothing can stop you.
Pete: What tips from your road to publication can you offer other writers?
Kevin: Sleeper Protocol had a contract offered on it from a different publisher before Red Adept Publishing signed it. I turned down that contract because I'd taken the time to consult with mentors. My biggest tip to anyone who will listen is simply to reach out to someone else if you don't understand something. I know it's not easy to do so, but in my experience, I've never had someone that I reached out to completely reject me. Writers, as a unit, understand that we are all in this together and everyone I've ever approached is willing to share their experiences. In this particular case, I had two NYT bestselling authors review the contract because it didn't seem right to me, and it wasn't right. Because I was brave enough to reach out, and they took the time to look over a bad contract, I saved myself a lot of trouble. If you don't know – ask. Ask me, ask some one in your writing group, post a question on social media – there are a lot of people who've learned their lessons who will make sure you don't have to do the same.
Pete: 
With which of your characters do you most connect? Least connect?
Kevin: Obviously, Kieran and I are very similar and while you might think that was very easy to write, there were times it was very difficult to put myself out of the equation and tell the story from the perspective of this character who is a lot like me but not me at the same time. Likewise, I can honestly tell you that writing from Berkeley's perspective was very challenging. Connecting to my characters was really easy, mainly because they'd been talking to me for a couple of months before I started writing the original draft. All of them changed through the course of the drafts. Making connect to the reader is my greatest hope – I think I've done that.
Pete: What is your favorite book of 2015 and why?
Kevin: This is such a difficult question because I am very behind on my reading lists. I will say this, the best two I've read so far are Clockwork Lives by Kevin J. Anderson and Neil Peart and The Martian by Andy Weir. Clockwork Lives is a beautiful sequel to the novel (and Rush album) Clockwork Angels. The attention to detail in the book is amazing, especially the print layout and design. It's a beautiful book.  The Martian is everything a space geek like me loves, and Mark Watney is a great character. Andy Weir's ability to create a thrilling story around the actual science that will get humans to Mars (and live there) is astounding.
Pete: Favourite paragraph from Sleeper Protocol?
Kevin: From Chapter Six…
I landed in Perth after sunset, following an "in-flight delay for orbital debris mitigation," whatever that meant. The bright side was that instead of circling out over the ocean or something, we flew three complete orbits around the Earth. Given what I remembered about my childhood and wanting to travel in space, I should have been thrilled. By my standards, or those from my time, I was an astronaut. The reality was that I dozed for most of the trip. The view of Earth from orbit met every expectation, but the tranquility of it lulled me to sleep after just a few minutes. Because of the late arrival, I caught the last maglev train to Esperance and stepped out of the terminus to a pitch- black night and torrential rain. The briny smell of the ocean floated on the strong breeze, and it made me smile. The lights of the modest town lay below me, down a slope of no more than a few hundred feet, and its warmth filled me. There were no buildings taller than a few stories and not much light compared to downtown Sydney, which was at once disconcerting and comforting. Lightning flashed out to sea and lit the rough, curving coastline for a split second. All of it was perfect. I wondered what it meant to feel so at peace in a place that I'd never seen in my life. I could be happy here. I walked in the rain without a jacket, and my coveralls were soaked through in a matter of minutes. Finding food and dry clothing would be high priorities eventually but not yet. The cool rain hammered my skin and washed the last bit of the Integration Center's smell from my clothes.
Pete:  What's next for Kevin Ikenberry?
Kevin: I've just concluded the first draft of Vendetta Protocol, the sequel to Sleeper Protocol.  While I'm letting it rest, I'm gearing up for the release of my military science fiction novel Runs In The Family from Strigidae Publishing in the spring of 2016.  I have another novel in discussions right now with my publisher.  I'm working on a variety of projects and staying very busy.  Hopefully, I'll just keep on writing stories.  That's the plan.
***
Learn more about Sleeper Protocol here.
Our scifi short story Illegal. Just yesterday, the #1 Amazon Best Seller on 45 Minute Science Fiction short read list and the top Hot New Release. Plus it moved to number 4 in 45-minute lit & fic short fiction and is on that Hot New Release list. Pretty darn happy, Kevin Ikenberry. This picture is a cut and paste of both lists. You'll have to click on it to see it clearly, but our cover is bottom left of both lists…
4.5 stars
Fluency (book 1 of a coming series) was an absolutely terrific read. Excellent characters and plotting. A great universe. One of the better first contact stories out there.
It lost a half star towards the end for the romance thread which was becoming slightly tired. But I loved the alien(s?) and the lead character was believable. Great story.
Blood & Dust   and The Big Smoke
5 stars
A page-turner. No, TWO page turners. I thought I loved the first one but the second took it up several notches.
Action from the first chapter. An interesting constellation of characters, each with their own motivation and trajectories which keep colliding of course. Book 2 especially uses Australia as an interesting setting for a vampire tale, the politics, the violence, the ethics and morality, the action. Highly recommend.
A great tale well told. I guess this would be urban fantasy…though there's no forced romance, no vampires or werewolves or fae, no angels or demons. But it's fantasy and it's set in urban England. You really must read it with an English voice in your head from the opening paragraph or you'll stumble over the phrasing. Once you have that sorted, it really really works.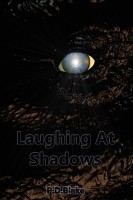 I love good stories where street people are main characters. The story is told sympathetically toward them, with a couple of very black and poignant moments to do with their inner worlds towards the end. The author didn't labour these backstories which I truly appreciated; these people live entirely in the Now which is true of the people I've worked and spoken with.
The fantasy is fun and often funny. The novella is sprinkled with that wonderful English humour in the vein of the Goons, the Python boys, Terry Pratchet. It's pacey with a beautiful mix of English ordinaryness and the bright and shiny Otherness of a wider universe. A quick and enjoyable read. 4 stars.
5 stars
To me, the greatest Christian philosopher and theologian of the 20th C, Lewis did it again with this narrative treatise on the afterlife. Probably inspired by Dante and McDonald. This is a bit of a talkfest, but it's nonetheless gripping and it's a short read.
The two things I loved best were:
1) Lewis' mid-20th Century willingness to push against orthodoxy and rethink heaven and hell and purgatory with a fresh mind
2) the sheer pathos of the human condition and its willingness to turn from truth and opportunity out of sheer spite and self-importance.
Breathtaking. I don't know that I've ever thought of a book that way before but it's how I think of this one. If I could give it 6 stars, I would.
A mind-searing blend of magnificent prose (unbelievably beautiful) with the heartrending tragedy of mental illness. Seeing it from the inside is enough to make you want to cry at times and punch the air in victory at the small (and then large) gains Kate makes in reclaiming her life.
5 stars
5 stars
I don't know if this novel qualifies as "cosmic horror", but it feels like it should. An epic tale told at the local level, End Times at Ridgemont High is a fun mix of American Graffiti, Lovecraftian tropes and Welke's own fascination with alternate realities or dimensions (as demonstrated in his previous novel The Whisperer in Dissonance).
It's not only the pace and the prose of Welke's novel that appealed to me so strongly; his empathy for young people, for teenage angst and Gen Y confusion, shone on every page.
Strongly recommend. Very very glad I got to read this.
A talented writer and generous host of the Ward Room website, James Jackson is the energetic force behind a new zombie apocalypse series. He also serves as an outdoor survival instructor, and a Military Technical Advisor for several published authors. I enjoyed the first in his series and I thought I'd introduce him to you all by way of pitching five questions and a statement his way (my words are those in itallics) …
***
1.  James, I notice a wealth of military knowledge in your writing. From whence does this wealth flow? I spent almost 20 years in the US Navy. During that time, strangely for a waterborne service, most of it was spent on land, shore duty. It was during that time I interacted with other US military units and several foreign nations' military units. I'd like to think that experience serves my writing and that knowledge flows from there.
2.  Can you tell us something of your creative process: what happens between the genesis of ideas and completed, polished projects? The 'genesis of ideas' is quite a statement. I don't know how other authors get that 'spark' or 'genesis' moment, but for me it happens at the most strangest  of times. I'll be outside doing some project or sleeping and it hits me out of the blue.  I keep notepads with me all the time so I don't lose the idea. I've caught myself watching television and zoning out with some idea that who knows where it came from, but, damn. It's good. I'm probably sitting on several years' worth of books, not just the genre that my current project is, of material that fills notepads and notebooks. To get to a completed, polished project? That can take a while with my schedule, but its well worth the wait.
3.  The Up from the Depths series: what's it about and what's the inspiration for it? Up From the Depths is about a global apocalypse that contains zombie-like crazy people. Yeah, there's a lot that going around. Think 28 Days later, George Romero, Tom Clancy, and Michael Crichton then puke that up onto the floor and you've got a rough idea of what Up From the Depths is about. What makes it stand out, at least in my mind, is the accurate level of detail when it comes to the actions and reactions of the military characters within the story.  The inspiration for the series came from several sources. The classic Dawn of the Dead by George Romero played a role as did the remake of that same film in 2004. If you've seen the remake, there's a montage shortly after the female lead escapes her house. That montage  plus being exposed to some truly awful books about a zombie apocalypse can be credited as the slap in the face for me to wake up and start writing Up From the Depths.
4.  What would you say is a point of difference setting your series apart from other zombie series? That would be the level of detail and accuracy in weapons use and military procedures. That and I really strove to keep all the known clichés and stereotypes out of the series as much as possible. Not saying there aren't any, but there aren't as many. Does that make any sense?
It does make sense. I love the fact that this virus is unleashed maliciously. There is a conspiracy theory out there about the rich taking action in reducing the population of the planet's poor to give them a bigger playground for themselves, so this played nicely on that.
5.   What do you do for fun … apart from editing and re-editing like the rest of us? You mean there's something more fun than editing and re-editing? For fun, I'm an instructor for outdoor survival and disaster mitigation.
Respond to this Statement: "It's impossible to make a living as a writer in this day and age."
Not sure how to respond to that statement. It would have to depend on what kind of lifestyle you currently have and what you plan to achieve. It's possible to make a living but not right away. Don't publish your first novel and quit your job the same day. If you're dedicated to something and have a realistic goal, there's no reason why you can't reach it. Make a plan, work the plan. So, no, it's not impossible to make a living as a writer in this day and age, you just need to work at it.
Thanks, James!
Readers, go google it!
The book is available here: https://www.smashwords.com/books/view/578399 and also at Amazon.
The blurb lies below…
Where will you be when the world ends?
What will you do to save the lives of people you love?
Follow the men of ODA-141, the Outlaws and the SEALs of Shark Platoon in this hard-hitting, real-world look at life before, during, and after an apocalyptic event.
In a world ravaged by a mutated virus survival is all that matters.
This epic novel of apocalyptic survival and terror begins as a sociopathic billionaire decides that mankind is the disease, and unleashes a virus to cleanse the earth. What he didn't plan on was the side effects. The unbelievable scope of this classic tale encompasses monumental sequences of realistic, spine-chilling horror in a world inhabited by infected hordes of crazed flesh devouring zombies.
This is the way the world ended.
***
See also: